Palace of Versailles has always been one of the popular sites for those wishing to enjoy the history of Paris. This city usually plays host to a number of memorable events.
One such event will be taking place at the palace which will result in a visit of art lovers. France will be hosting the artwork wrought by the hands of none other than Olafur Eliasson, lasting from June until October, 2016.
This contemporary artist has taken over the art world with controversial yet culture-inspired ideas. The most famous artworks so far that served only to boost Eliasson's already inflated popularity were The Weather Project (2003) that took place in the Turbine Hall of Tate Modern, London; The New York City Waterfalls (2008); and the Ice Watch in the Place du Panthéon, France that was his last installation. Stressing the importance of culture in shaping the outcome of contemporary art, Eliasson has taken over the world with his controversial yet awe-inspiring work.
Olafur Eliasson: The Weather Project
An epic piece of art that signifies the representations of the sun and sky
The New York City Waterfalls by Olafur Eliasson
Man-made waterfalls acclaimed as monumental illustration for the city
Olafur Eliasson: Ice Watch Paris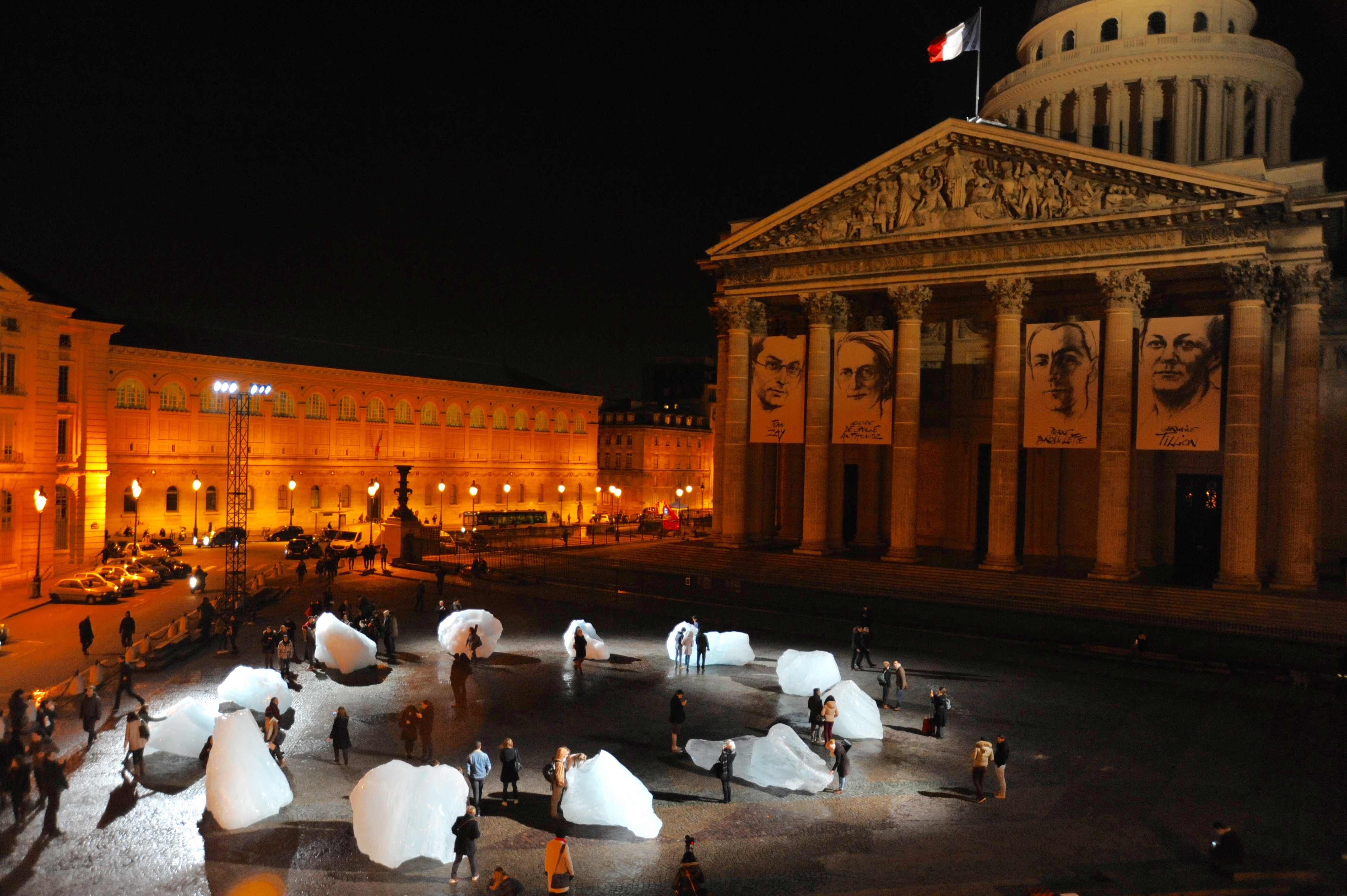 An artistic approach to making people feels the passing time with every bit of it
While some have wondered why he chose Versailles for his art display, many found it not surprising because it was Catherine Pégard, president of Versailles, who actually gave this artist his first ever show in France at the Modern Art Museum of the City of Paris, in 2002.
Afterwards, he also worked on another project, Little Sun—a solar-powered LED lamp with the purpose of providing clean, affordable light to communities without access to electricity for which he received the prestigious World Economic Forum Crystal Award, in January 2016.
Presently, much curiosity is aroused regarding the upcoming project but it is yet to be determined what this genius will come up with.
In an interview, Eliasson pointed out that he may well go in the direction of the show "Baroque, Baroque," which was held at the Belvedere Museum's Winter Palace of Prince Eugene of Savoy, in Viennain collaboration with Thyssen-Bornemisza Art Contemporary.
He will, however, be amplifying almost everything due to Versailles being so wide. In addition, he speculated that the Renaissance science will provide sufficient background for the creative process.
Therefore, make sure you get your tickets booked on time to arrive at Paris Versailles by train to witness this event.